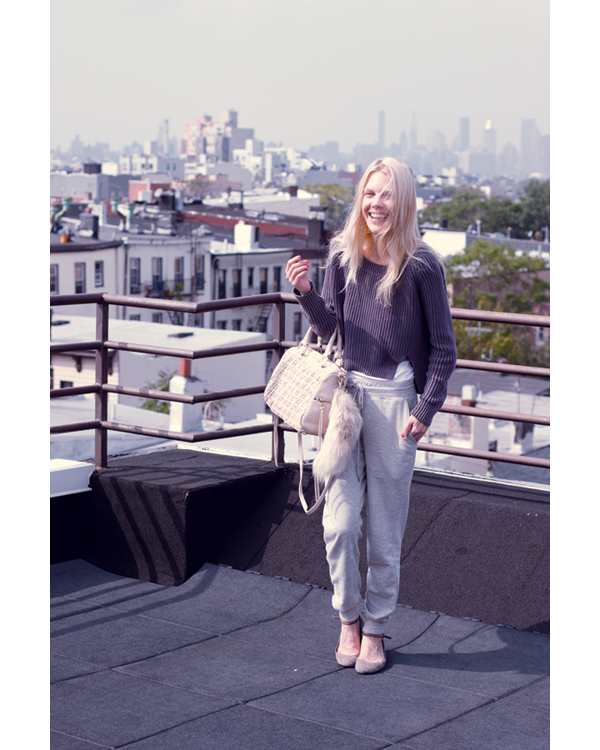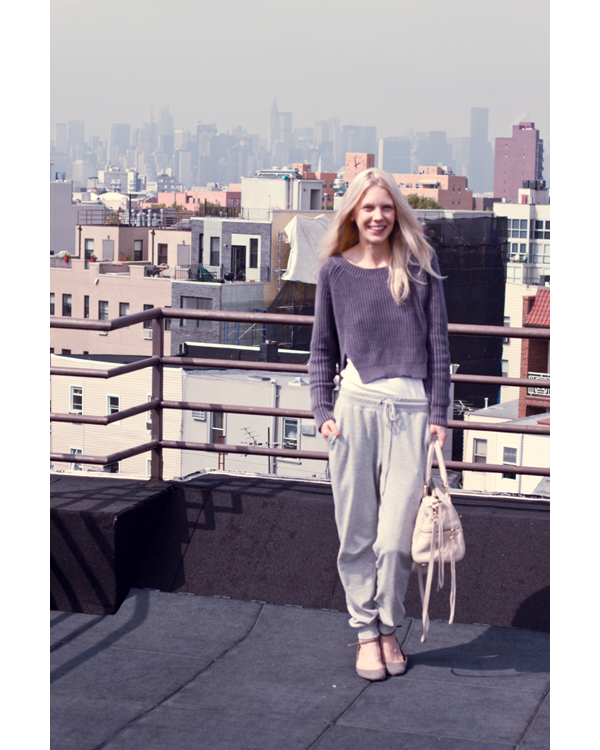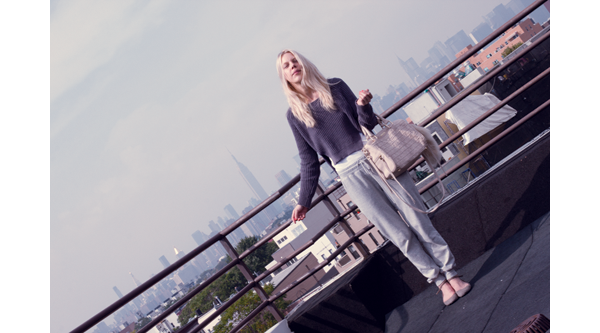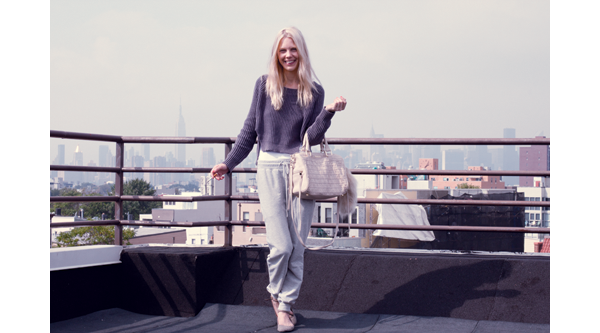 photo's taken by Robert Morris
I'm wearing; H&M trend jumper, H&M white tank top and sweatpants, Zara shoes, Rebecca Minkoff woven flame bag, La Dama faux fox tail.
Taken on a Brooklyn Rooftop (at the apartment I was staying while being in NY)
just before going to the airport.
This is actually my traveling/airplane outfit (with my new Rebecca Minkoff bag)
The sweatpants for comfort and the jumper for layering, I always carry an extra cardigan and socks and make sure I wear easy shoes.
.
Further more I kind of always wear cotton
now I think of it
:)
plus I won't enter a plane without lip balm and Vitamin water
!!
xoxo