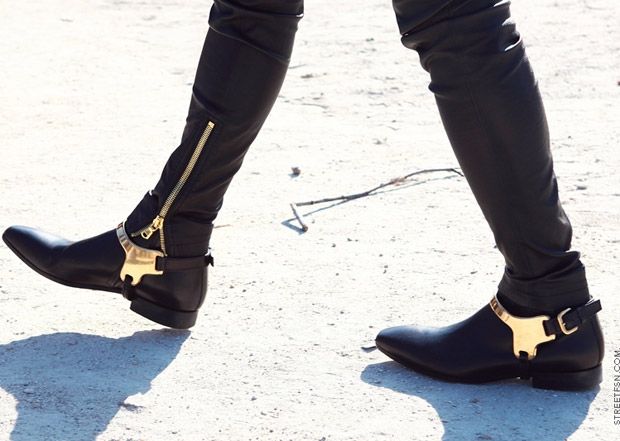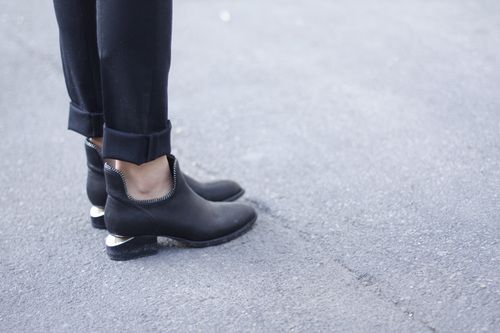 (all photos via markethq)
1st photo by streetfsn,
3rd photo by
Adeline Rapon
and 2nd photo unknown, (please let me know if you know the original source!!
)
How delicious are these?
The first photo shows us actually Men's boots but I'm particularly in love with the hardwear and the combination with the zipper leather pants! = perfection!
I would seriously love to own this second pair, the subtle detail of the heel is just amazing and the boots are timeless!
xoxo