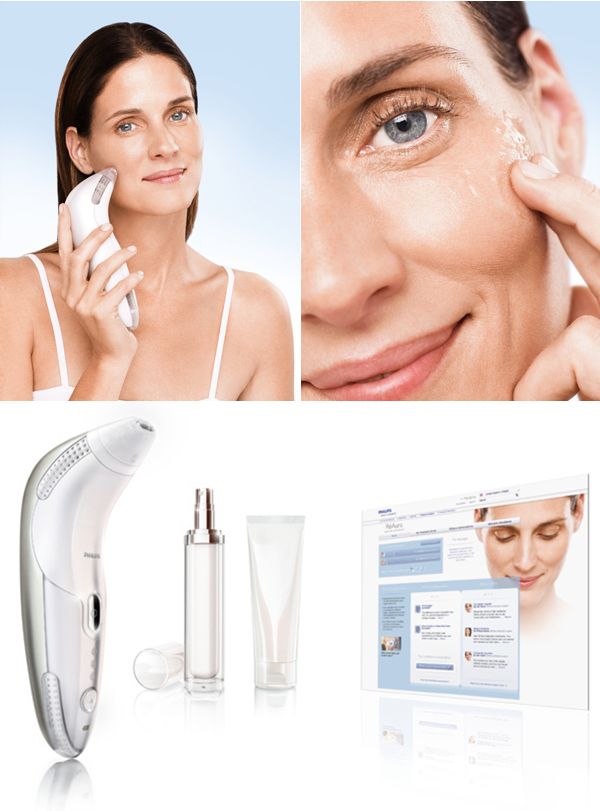 Philips is launching a new and exiting anti-aging solution, the Philips RéAura laser skin rejuvenation. Developed with the makers of Fraxel® laser technology. (note: the Fraxel® laser is an salon treatment using laser technology to resurface the skin)
With the RéAura laser skin rejuvenation Philips is bringing you a professional salon anti-aging treatment at home. The treatment rejuvenates the skin in a safely manner triggering your skin's natural cell renewal and stimulating production of collagen which reduces fine lines. Age and sun spots fade and a more even skin tone and smoother skin texture are the result while reducing fine lines.
The Philips RéAura is clinically proven to achieve remarkable skincare results, professional dermatologists observed*:
A smoother skin texture (86%), a reduction in fine lines (81%) and a more even skin tone (83%)
I am pretty exited about this product myself and would love to try the Philips RéAura! I don't really care about fine lines but I do care a lot about my skin's texture and appearance (like the effects of the sun damage my skin has). So a laser treatment has been on my radar for a while!
*Results were after 12 weeks of home-use by 64 users. Results are based on analysis of before and after pictures by independent dermatologists
The Philips RéAura is available at Douglas coming October 5th 2011.