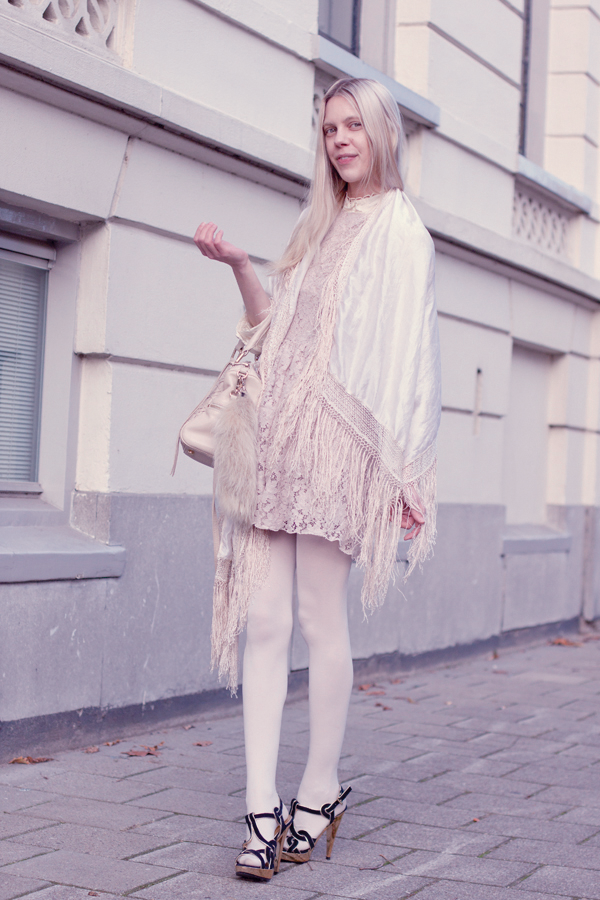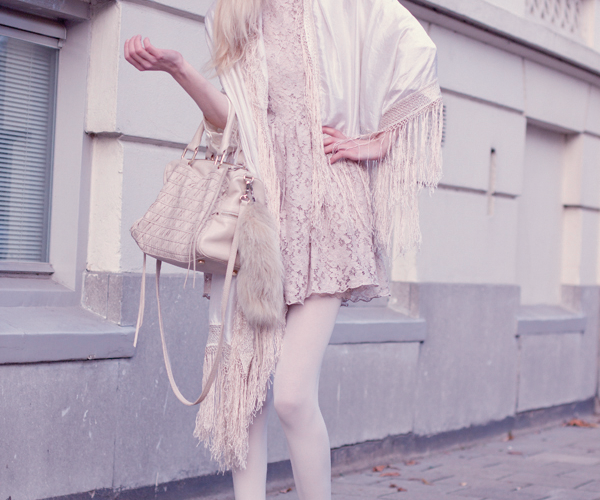 Wearing: Urban Outfitters fringe shawl, H&M dress, blouse and tights, Zara shoes, Rebecca Minkoff bag
I really like Elvish looks, I think this outfit became a bit Elf-like because of the hair in the first picture (just a coincidence but gave me some great hairdo ideas) and maybe the detailing on the shoes and shawl with their Art Nouveau-ish movements!
Have a great Sunday!!
(I'm waiting for the new episode of "the walking dead" my new Zombie obsession!)

xoxo