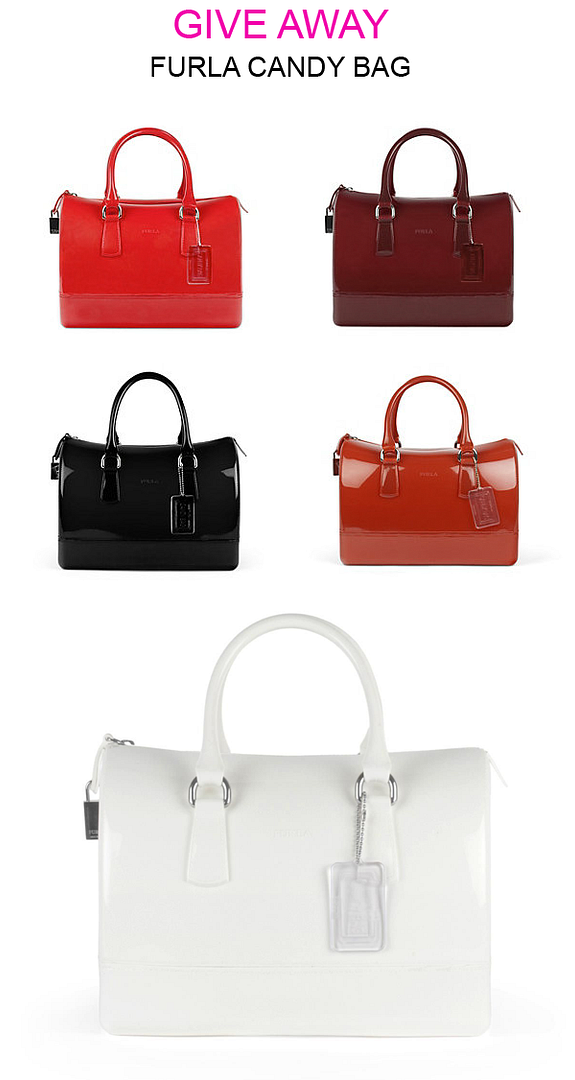 One of my most coveted bags of the moment is the rubber Candy Bag! All I can say is that a particular store window close to my house has my nose prints on it :)
The Candy bag's colors this a/w2011 are in a gorgeous palette of warm Autumn colors with the beautiful White Candy being a chic contemporary classic.
and now the good news! Furla is giving away a White Candy Bag to one of my readers!
To enter this give away simply;
This give away is open to everyone who follows me on either google friend connect, bloglovin' or facebook.
(give away closes on Oct 19th 2011)
xoxo
The WINNER of the Give Away is
Laurein H from I AM LRN
CONGRATULATIONS!! and I hope I will see some pics of you and the Candy bag soon!