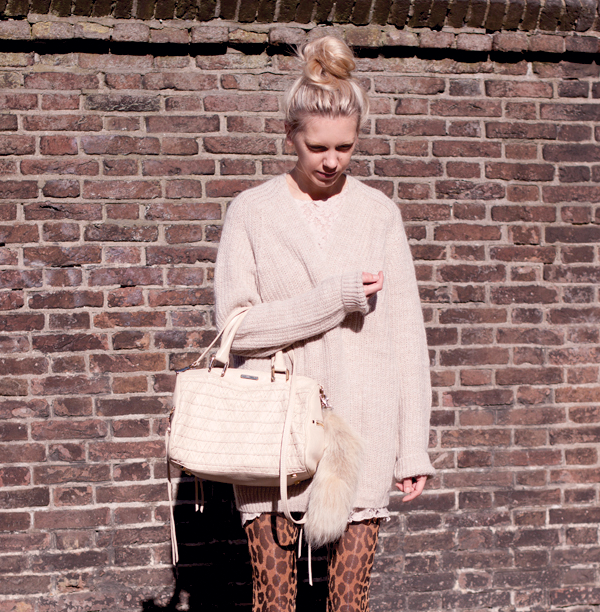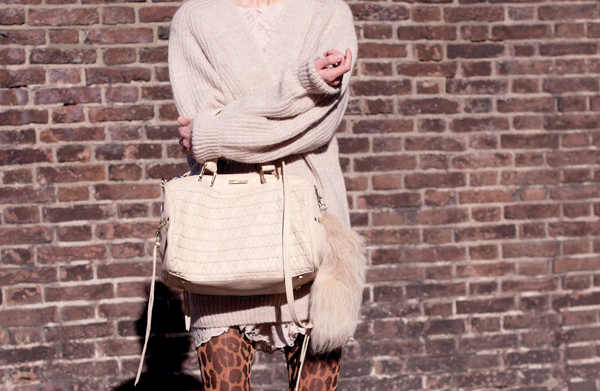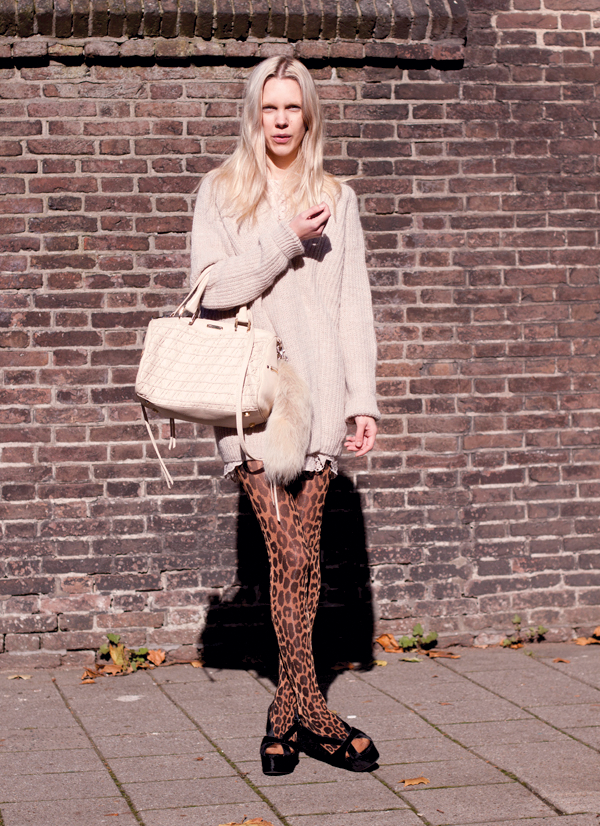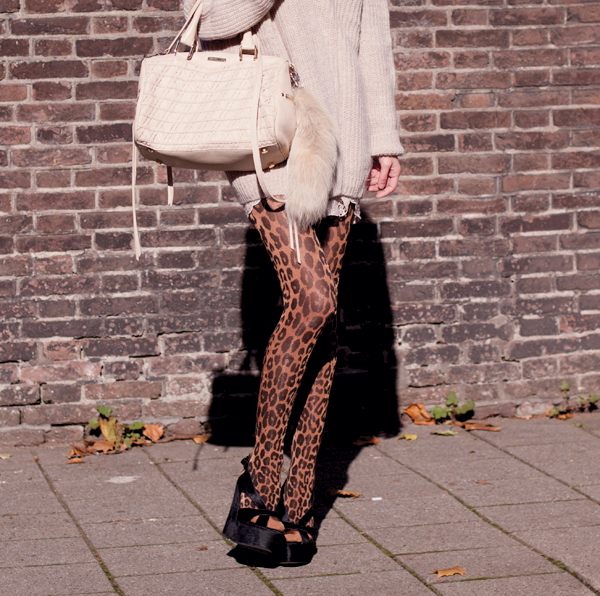 wearing: H&M cardigan (size medium) vintage dress, H&M leopard tights, Rebecca Minkoff Bag, JC mariel wedge
I bought the H&M cardigan a size too big, I always try on different sizes because (especially with the H&M) a bigger size might just give that perfect slouchy or grungy look.
Somehow this doesn't work for me with the Zara! With Zara clothing it's really important I get the size perfectly right for a beautifully tailored and fitted look.
xoxo