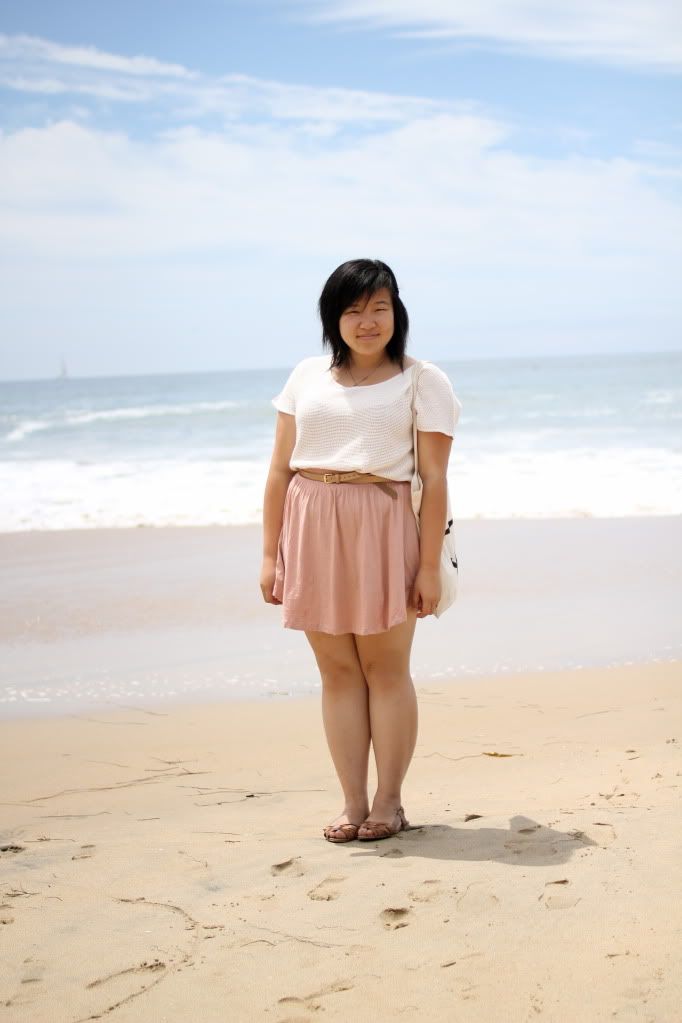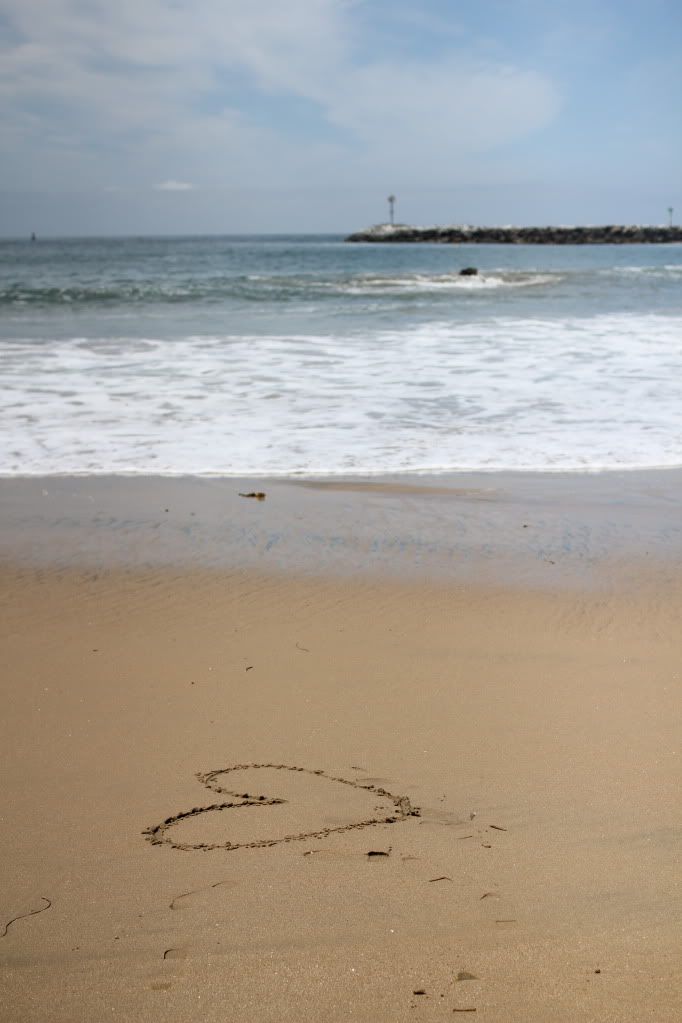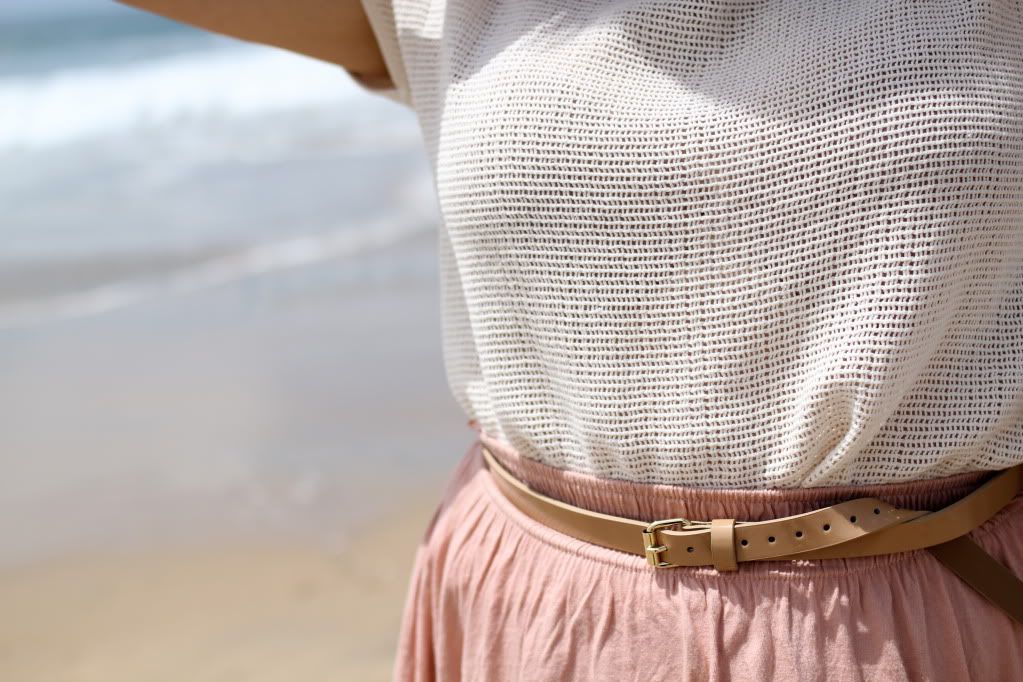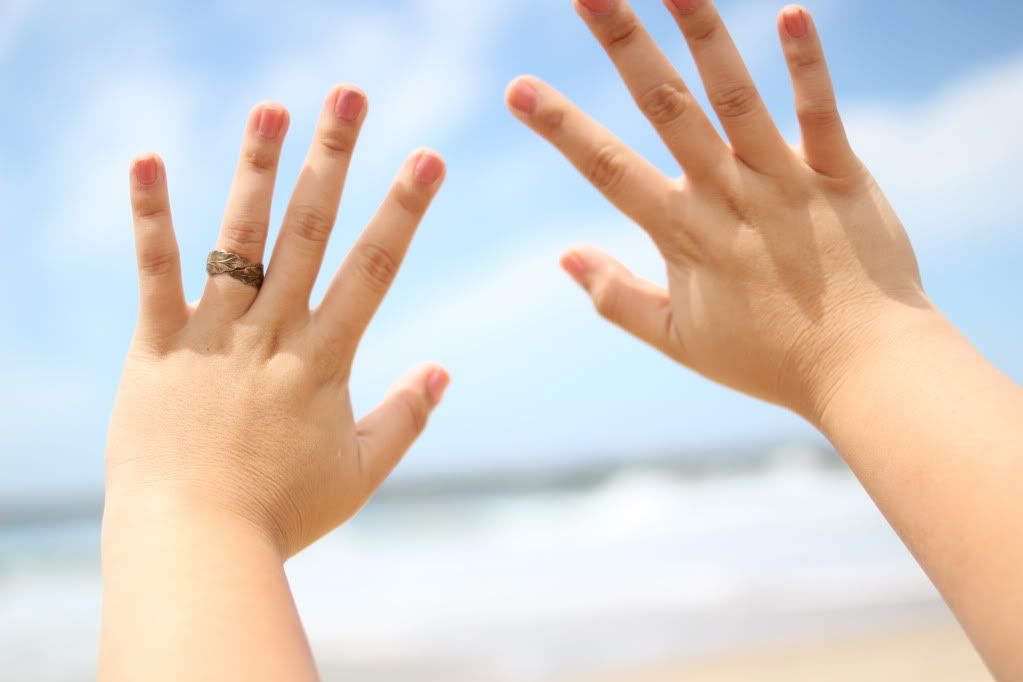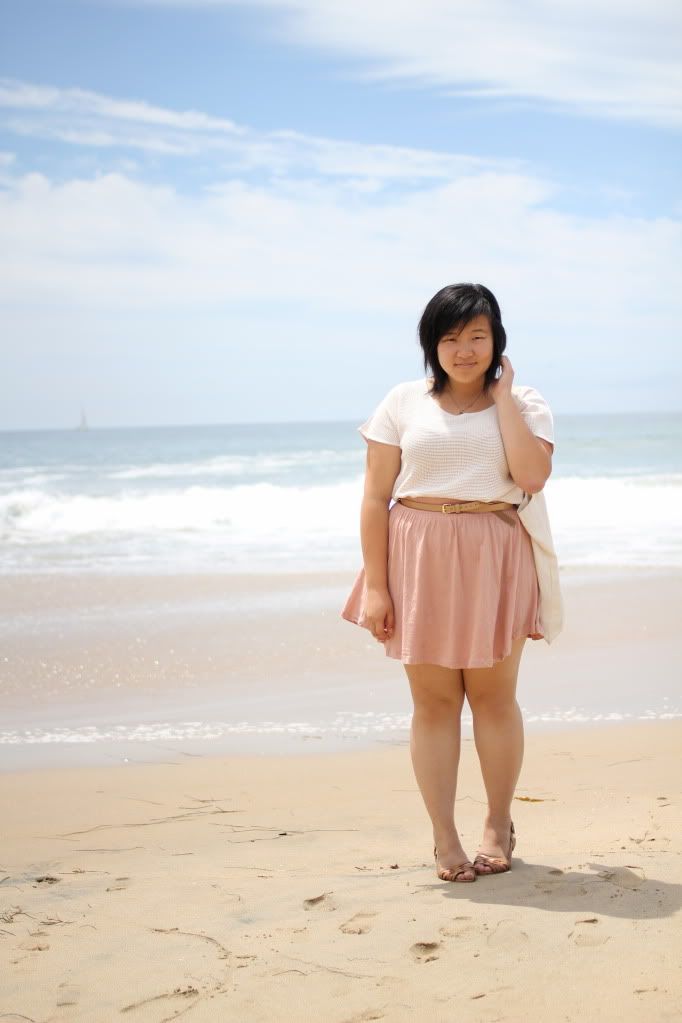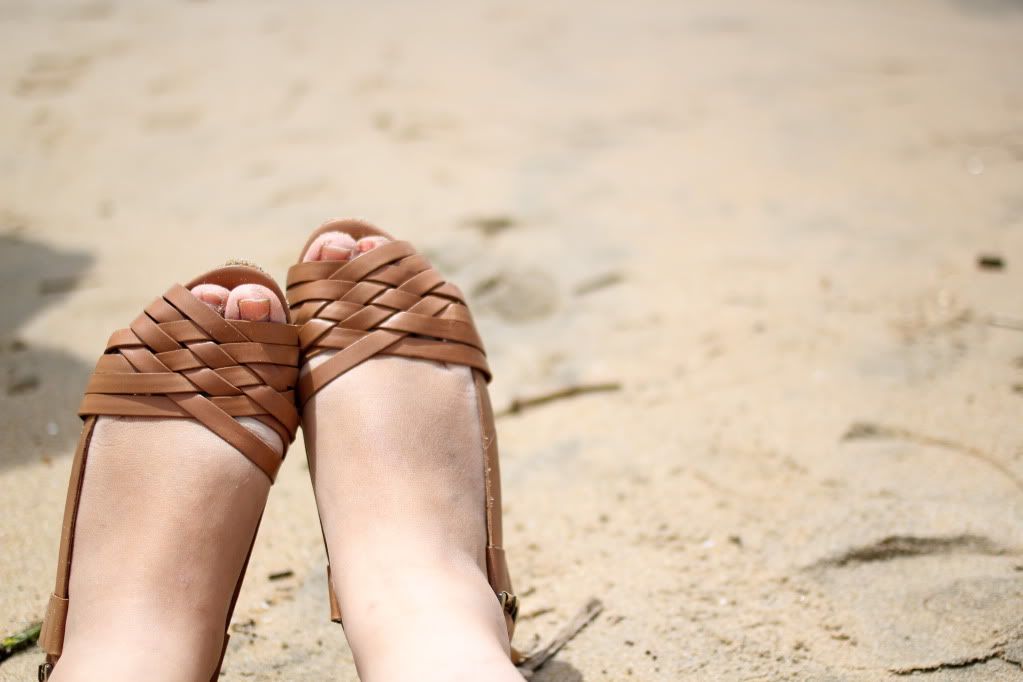 outfit: top -- uo; skirt -- h&m; belt -- gap; sandals -- zara; ring -- etsy
Hello Daily Fashionista Readers!
I'm the first of the many guest bloggers that Emily has set up for you while she's away on vacation. I'm Jasmine and I run my own style blog over at
Transient Withdrawal
, but it's fun filling in for Emily for the day. I miss her already, but I do wish her the bestest and most relaxing vacation. When Emily asked us to guest blog for her, she had the fun idea of doing a post inspired by our favorite music. Music is such a huge part of our lives that it's likely to influence how we dress whether we know it or not.
When it comes to music, I'm not all that loyal to a certain genre. As long as it sounds good to my ears, then I don't care if it's country, hip hop, indie, or whatever. I do tend to favor mellow, happy, acoustic songs like those from Colbie Caillat. Her songs are the most played on my iTunes so I figured I'd do a post inspired by her smooth, happy music that got me through some pretty dark days. When I think of sweet Colbie, I automatically imagine her singing at the beach; in a white, eyelet maxi dress with wavy hair and a flower in it. Now since I neither own said white, eyelet maxi dress, nor Colbie's gorgeous locks, I had to make due with what I have. Luckily, the beach is really accessible to me (I'm based in Southern California). I knew I had to wear something white so when I chose this top, the rest of the look just sort of fell in place. Don't you just love when that happens? This isn't too far off from what I normally wear, but thanks Emily for making me realize this good combination sooner rather than later. If I ever get asked to do something like this again, I'll do something more daring and try a look inspired by other favorite artists of mine: Maroon 5, Adele, Sara Bareilles, Backstreet Boys--just to name a few. The last one would probably prove to be most interesting, maybe for Halloween.
Stay tuned for the other bloggers who are to follow. Emily has a good line up for you all! Be sure to also stop by my blog and say hello!
Love,
Jasmine