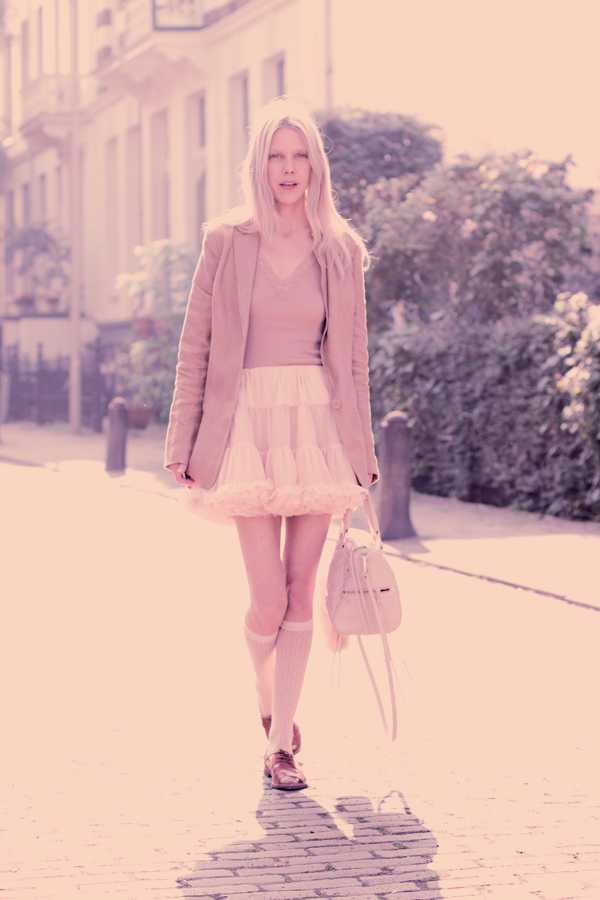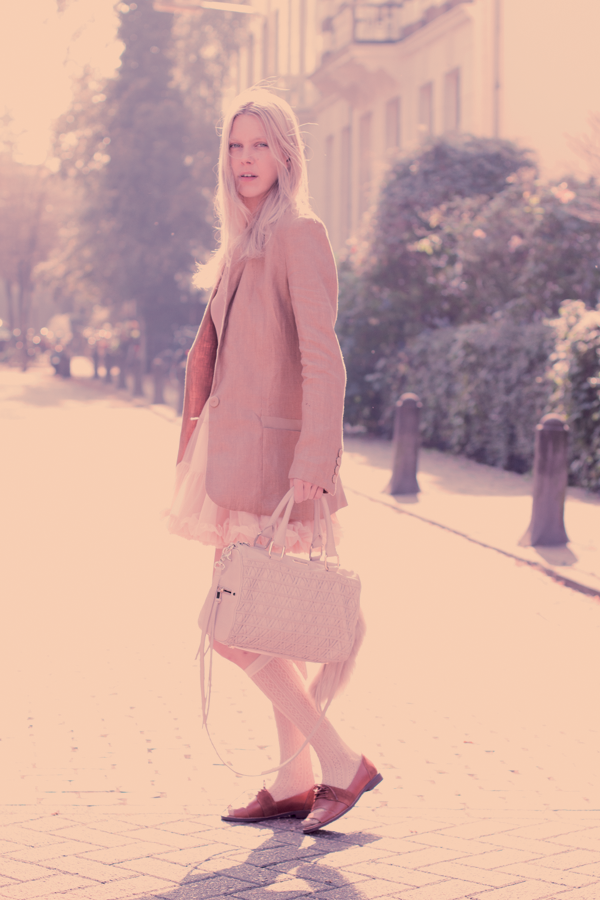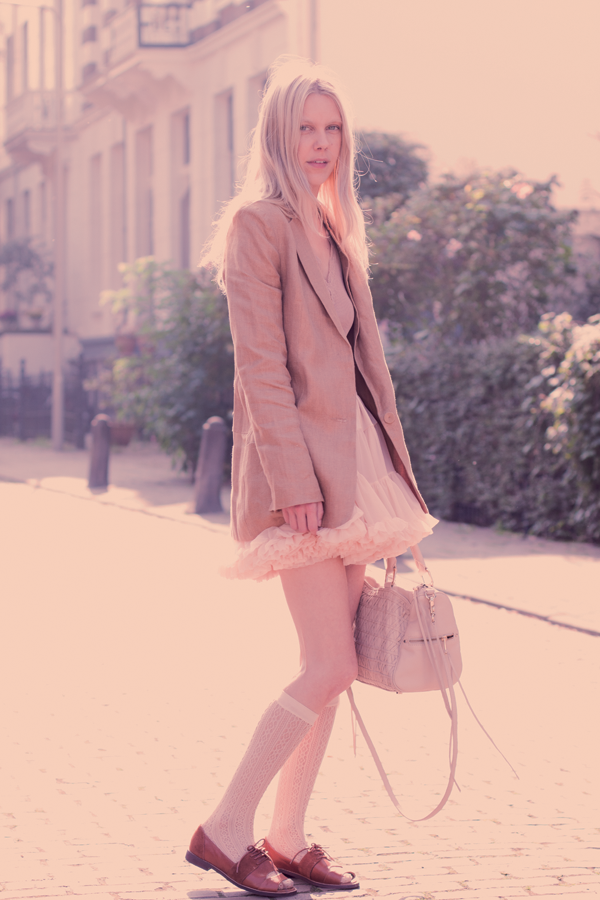 Lucette blazer and brogues, American Apparel multi-layer reversible petticoat, Rebecca Minkoff bag, H&M top and lace socks.
Autumn equals Camel tones.. I have set creamy whites (the bag and socks) against the soft pink petticoat and gave it all a Camel colored look with the Camel/Brown blazer and the brown leather/suede shoes.
If you ask me a Camel Coat or Blazer is an all-time Autumn must have!!