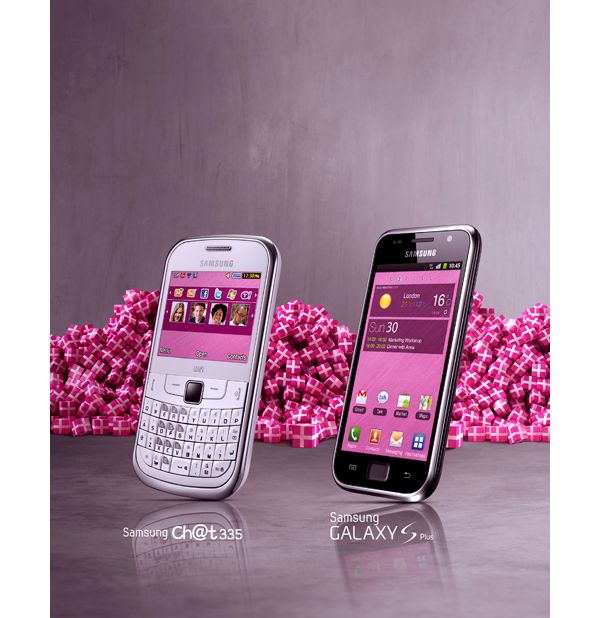 As of today, October 1st you can undress famous Dutch (hunky) actor Barry Atsma at www.elktoesteltelt.nl by purchasing a limited edition Pink Ribbon Samsung device at the store (of which 10€ will be donated to the Pink Ribbon foundation) after this you can remove one of the little gift boxes covering the actor's photo.
Plus a simple "like" on the facebook page gives you the chance to win one of the 40 Samsung Ch@t 335's. For the ultimate undressing of the actor all the gift boxes would need to be removed.
Since 2006 Samsung and KPN have been working together on special campaigns for Pink Ribbon supporting the fight against breast cancer in which they have raised almost 1 million euros so far.
This year the limited edition phones are the Samsung Galaxy S Plus White and the Samsung Ch@t 335 White. 10€ of your purchase will be donated to the Pink Ribbon foundation.
1 in 8 women will suffer from breast cancer in their lifetime.
Pink Ribbon is an Internationally operating charity organization aimed to create a global community to support breast cancer patients, survivors and their families all over the world.
The Pink Ribbon website supports the community by facilitating forums and blogs where thoughts, experience and information can be shared. Pink Ribbon is dedicated to raising breast cancer awareness and funding for breast cancer research.
For support you can join in by purchasing one of the limited edition Samsung/KPN Pink Ribbon phones or by going to www.pinkribbon.nl for the many other donating options.